Quiet Mode
Over the last few years, there has been a rise in the number of websites that offer website notifications. These notifications can often lead to spam and promote malicious websites.
To keep you safe when browsing the internet, Total WebShield offer its Quiet Mode feature, a safe way to prevent website notifications. For example: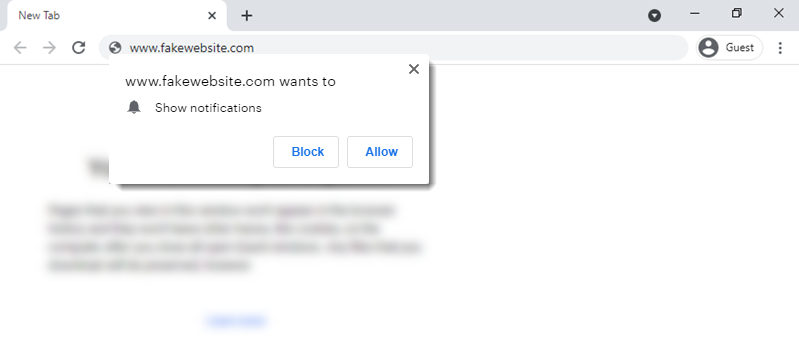 To switch on Quiet Mode, follow these instructions:
Open the Total WebShield Browser Extension
Click the Settings Cog
Click Quiet Mode toggle to turn on and off.